2020年3月29日
March 29,2020
全体外国留学生同学们:
Dear All International Students,
根据中华人民共和国外交部、国家**管理局《关于暂时停止持有效中国签证、居留许可的外国人入境的公告》(从2020年3月28日起),杭州电子科技大学国际教育学院在此温馨提示各位外国留学生同学,这是为应对全球疫情所采取的临时性措施。为了你的生命安全请你务必呆在家里!待疫情得到控制,一旦学校接到上级文件,我们会及时通知你返校时间。
According to "Ministry of Foreign Affairs of the People's Republic of China National Immigration Administration Announcement on the Temporary Suspension of Entry by Foreign Nationals Holding Valid Chinese Visas or Residence Permits"(effective from March 28,2020) ,HDUSIE'd like to clarify and let all you know that: The suspension is a temporary measure in order to face and defeat the COVID-19 outbreak in the world. Please Do Stay at Home for Your Life Safety! HDUSIE will make the Notice on the retuning time once the situation under control and when we receive the superior official document.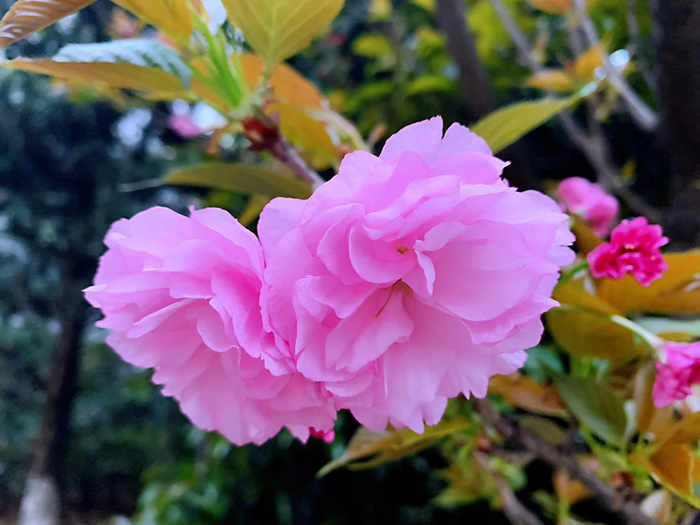 请我校所有外国留学生同学们按时上网课。研究生同学们的学术指导事宜务必要主动与导师保持联系。即将毕业的同学们要继续修改论文并关注后续答辩等通知。疫情不会影响符合毕业条件的同学们的毕业,请同学们耐心等待学校的安排。
We' d like to ask all HDU international students to take online courses on time. Graduate students should connect with your academic advisors actively for any academic affairs and support. So,do please continue your hard working on papers and stay tuned for further announcements from SIE or your Certain Schools on the matter of thesis's defense. Please note that graduation will not be impacted or postponed as long as graduating students have fulfilled all necessary academic requirements. Please wait patiently for university arrangement.
关于你的"签证和有效居留许可"事宜,如果同学们在此期间有任何问题,请直接发电子邮件给你的年级辅导员(也可微信)进行咨询,你的辅导员老师们会高兴尽责解答。
If you have any questions on your affairs of "Visa and Valid Residence Permit" during this period, please contact your grade counselors mentioned above by email( we-chat would-be). They are glad and in responsibility to answer the questions from you.
For Grade 2016 + 2017,please email to:
shiwei@hdu.edu.cn
junyuli@hdu.edu.cn
Note:
Including 2019 one year Chinese program
For Grade 2018 + 2019,please email to:
yupy@hdu.edu.cn
panwei@hdu.edu.cn
我们共同相信,坚持就是胜利!希望各位同学在此期间注意釆取各项疫情防范措施,保护自己和家人的生命安全。
We are together to believe that success belongs to the perseverance! We do hope every one of you to pay attention to various epidemic prevention measures to protect your Life Safety and your family's during this period.
祝我校各位外国留学生同学和家人身体健康!期待早日在美丽的校园和安全的公寓再相见!
Last but not least, we wish every international student and your family good health!
We are looking forward to meeting you on HDU beautiful campus and safe dormitory.
杭州电子科技大学国际教育学院
School of International Education
Hangzhou Dianzi University