Hangzhou Dianzi University (HDU) was founded in 1956. It is a comprehensive university and one of the best top 5 universities with its own distinctive features in the field of electronic science and technology, engineering and information technology as well as management and accounting,etc. Xiasha Campus is HDU main campus located in the Higher Education Park and Economic Development Zone of Hangzhou.


HDU has over 25000 students and more than 2300 staff members. It has 21 schools and research institutes which offers 59 undergraduate programs, 93 postgraduate programs and 6 PhD programs in science, engineering, management, economics, literature, law, education and art, along with multiple interactive disciplines and specialties.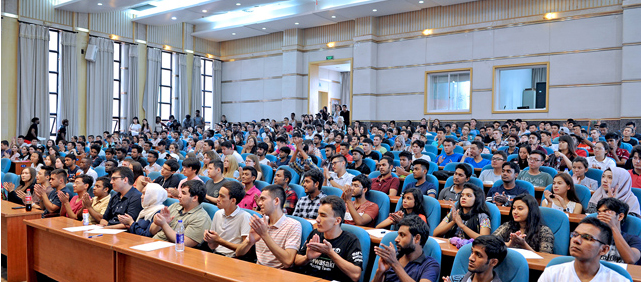 HDU has successfully established partner relationships and developed many kinds of international cooperative programs with more than 90 universities and institutes all over the world, including USA, Canada, Mexico, Russia, Belarus, UK, Ireland, France, Germany, Spain, Italy, Sweden, Australia, Japan, etc.